Hulda
Hulda is a humanoid animal follower that can be recruited by the hero.
Hulda is a turtle of the Defender class. "A defender, unshaking in the face of danger. Attacks bounce off her shield."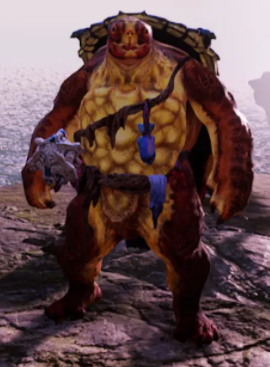 Talent: Barrier. "Point at a fire trap and Hulda will raise her shield to block the flame."
Weapon: Mace and Shield
Combat ability: Provoke. "Draws foes and heals the party before unleashing a shockwave."
Hulda can be recruited at Stormborn Beach in Midgard.